Brian A. Pauls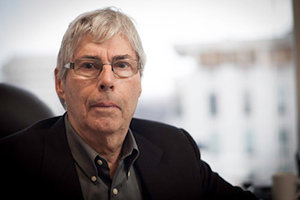 Tel: 204-944-0603
Email: bap_smordinpauls@mts.net

Brian has vast experience in estate practice, wills and probate work. He co-wrote the original teaching materials on wills used for admission to the Bar. He has spoken extensively to seniors groups about the need to prepare for the future, and he has prepared many hundreds of wills and powers of attorney. His training includes a University Degree in Commerce/Management.
Can it be healthy to make a Will? Yes. Many, many of those hundreds of Wills remain in their original places - their makers still healthy!
When the need arises, however, Brian is available to provide great advice and quality work on all related administrative matters, from burial arrangements to ensuring that any government share in what is left behind is minimized.
Brian has served the legal profession as its long-time education director and is a Life Member of the Law Society of Manitoba. He is married to the lovely Jeannie and the grandfather of ten prospective doctors, engineers and lawyers, with all of whom he allies himself against their cruel parents, when the whims of those grandchildren are ever not being immediately met.